Spec
Model Name/Number
INADA DUET HCP-WG1000
Power Supply
100V - 230V AC (50-60HZ)
Power Consumption
150 W (Rated power consumption of heater only: 12 W)
Outer Covering
Synthetic leather, polyester
Reclining Angle
Approx. 118° to 153° from floor level, continuous motion
(Automatic reclining)
Supplied Items
Power Cord, Remote Control Pocket, Buffer Pad
Medical Device Approval No.
225AKBZX00065000
Standard price
Open price
Medical Device Manufacturer/
Distributor License No.
31B2X00003
Chair Dimensions/
Weight

Approx. 80kg
Available Colors
| | | | |
| --- | --- | --- | --- |
| | | | |
| Ivory (IV) | Black (B) | Navy Blue (NB) | Red (RD) |
Other
Soft leather adopted on hand components
We pay meticulous attention to components that you touch and feel.
Remote control pocket to sleekly store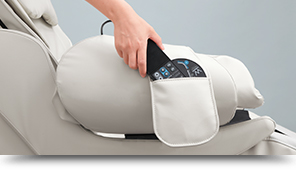 Use either the right or left pockets as you prefer.
Pillow cover which can always be kept clean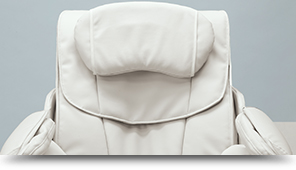 Pillow cover included which can be cleaned whenever needed.
Buffer pad with freedom of use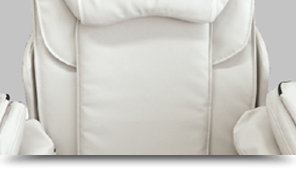 The buffer pad which enables adjustment of running roller strength allows you to optimize chair comfort.
Overseas Sales Dept.
tel.+81-6-4807-9271
Copyright © 2013 Family Inada Co., Ltd. All Rights Reserved.