Spec
Model Name/Number
INADA Flex 3S HCP-S373
Power Supply
100V - 230V AC (50-60HZ)
Power Consumption
130W (with heater ON), rated power consumption of heater only: 16W
Outer Covering
Synthetic leather
Reclining Angle
Approx. 115 – 165 degrees from floor level Continuous motion (Automatic reclining)
Supplied Items
AC cord, buffer pad, shiatsu ball×2, remote control pocket, screw set, T-wrench
Standard price
Open price
Medical Device Manufacturer/
Distributor License No.
31B2X00003
Chair Dimensions/
Weight

Depth: Approx. 133cm Weight: Approx. 75kg
Available Colors
| | | | |
| --- | --- | --- | --- |
| Black (BK) | Brown (BR) | Beige (CW) | Ivory (IV) |
Other
Equipped with "heaters for fingers and toes" to warm extremities.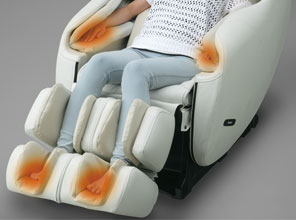 The body is relaxed from the inside by gently warming fingers and toes that always feel like the coldest parts of the body.
Shiatsu balls

22cm leg slide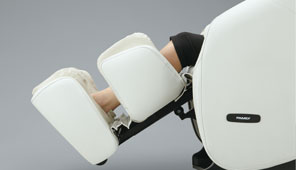 Extendable according to body length.
Pillow cover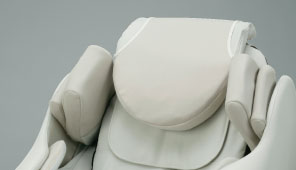 Washable material,
makes cleaning easy.
Remote control pocket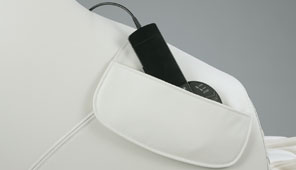 Can also store paperbacks, etc.,
other than the remote control.
Buffer pad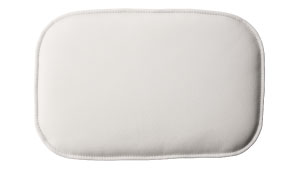 For adjustment of rollers.
Focus on comfortable materials
The pillow is fit-shaped, and soft leather is adopted for hand components. We pay meticulous attention to components that you touch and feel.
Overseas Sales Dept.
tel.+81-6-4807-9271
Copyright © 2013 Family Inada Co., Ltd. All Rights Reserved.